「2023 SAND FESTIVAL in MINAMISATSUMA」 will be held in consideration of the governmental policy about COVID-19.
The session lasts for three days from Wed, May 3, 2023 to Fri, May 5, 2023, in order to avoid the spread of COVID-19 infections.
The venue will be "Machinaka" near to Minamisatsuma City Hall, not the specially setup site in Sakyu no Mori Kinpou.
The admission will be free of charge, so that anyone can enjoy this event.
SAND FESTIVAL in Minamisatsuma
※The contents of 「2023 SAND FESTIVAL in MINAMISATSUMA」 will be different from usual year.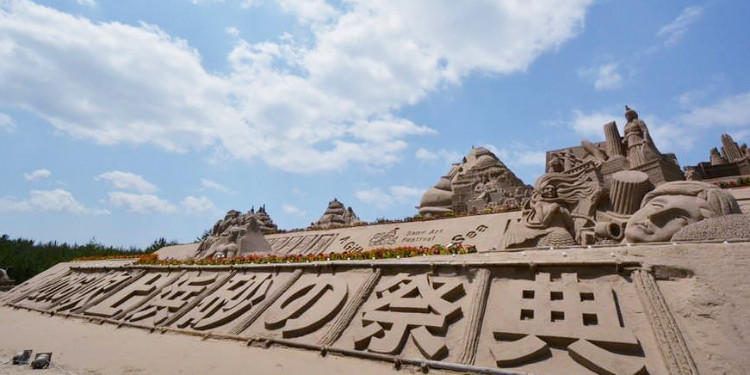 SAND FESTIVAL in Minamisatsuma is held in Minamisatsuma, which is located at the southern end of Mainland Kyushu in Japan.
The first Festa was held in 1987. The event was designed with passion for town renewal by utilizing local beautiful sand beach.
Fukiagehama is located on the west coast of the Satsuma Peninsula.Fukiagehama is one of the three largest sand dunes in Japan, with a coastline of 47 km in length stretching from Ichikikushikino City, Hioki City to Minami-Satsuma City.
Our aim is to renew our understanding on the importance of the nature and the environment by utilizing the sand of Fukiagehama and to make the event worthy for the 21st century in which the human beings and the nature are harmonized well.